CIL spending
The Community Infrastructure Levy (CIL) is a tax that local authorities can charge developers to raise funds for the infrastructure needs arising from new developments. Now we have a neighbourhood plan, 25% of the CIL money collected from new developments in Highgate must be spent in the area. Read more about the Community Infrastructure Levy.
We now have significant funds from Camden Council and Haringey Council and are working with the councils to implement our first CIL-funded projects. These include:
Improvements to Holly Lodge Community Centre
Playgrounds at Hillcrest Estate and Parkland Walk and BMX track enhancement next to Highgate Library (facility for young people).
Hoppa Bus feasibility study
Signage for visitors
Highgate Library lift
Complete list of CIL ideas
During the consultation around the plan, we asked the community to prioritise which projects to spend CIL money on:
Shuttle bus linking communities
Enhancing Pond Square
Supporting Waterlow Park
Highgate Bowl project
Community space at 271 bus terminus
Trees on North Hill/Archway Road
Facilities for young people
Dedicated, safe cycleways
Green pockets and corridors
Crossings on Archway Rd
Playgrounds at Hillcrest and on Parkland Walk
Safe cycling learning space
Solar panel and wind turbine schemes
Guerilla gardening
Green walkways
Support for Holly Lodge Community Centre
Signage from Highgate station to Highgate Village
Making Highgate station cycle/disabled/pedestrian friendly
Grants for improved shopfronts
Old Highgate Overground station project
More investment in Archway Road commercial area
Better street lighting around Holmesdale Road and Langdon Park Road
Improve street furniture and appearance of Archway Road
Establish Highgate farmers' market
Improve Archway Road shopfronts
Reduce street clutter, such as signs and IT equipment boxes
Create shared road space on Highgate High Street
Make The Bank 'access only' and convert to pedestrian/cycle way with  green planting and seating
More even paving in the High Street and better lighting in Pond Square
Make Pond Square a living, vibrant community asset
Continue the C2 bus up West Hill to connect Highgate to the West End
Restore the public toilets in Pond Square
Restore tree in memory of Greenpeace photographer Fernando Pereira in Peace Park
Create pocket parks throughout the area
Refurbish Victorian cast iron lamppost in planter on Hornsey Lane Gardens
Include a small, short stay car park in the Highgate Bowl project
Improve pedestrian route up Archway Road at the south end
Introduce a Highgate Card for local shops
Support local SMEs
Create one cohesive group organising Highgate events, such as Fair in the Square and the Christmas Lights
Replace street signs at Jacksons Lane & Southwood Lawn Road with ones in keeping with the venue
Additional parking facilities – perhaps connecting shuttle bus with a park-and-ride facility
Contribute to Lauderdale House Refurbishment fund
Which CIL projects matter most to you?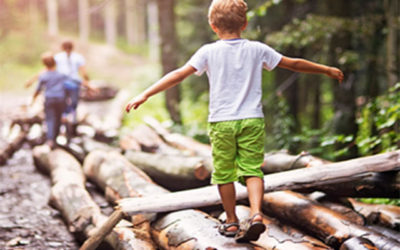 The good news is that Haringey Council has given us the go-ahead to develop two of our priority CIL projects – improvements to the BMX track next to Highgate Library and the creation of a nature-inspired play area at the Highgate end of the...
The Forum is made up of people like you who care about making Highgate a better place to live and work. Come join us!