Highgate Neighbourhood Forum
Helping deliver the Highgate Neighbourhood Plan
Highgate Neighbourhood Forum
Helping deliver the Highgate Neighbourhood Plan
We're the Highgate Neighbourhood Forum
The HNF is an independent body, run by a committee of locals on behalf of the community to ensure we have a say in the future of our neighbourhood and that we all benefit from these changes. Everyone who lives or works in the Plan area is automatically a member of the Forum.
The HNF gives us more control and say over planning decisions that affect housing, shops and other developments. We also have initiatives around open spaces, economic activity and our high streets, social support, sustainability and transport.
In 2017 our Neighbourhood Plan became integrated into planning law. The Plan provides a blueprint and has a range of policies and projects. Because the HNF is a statutory consultee, Camden and Haringey Council are obliged to consult with us when planning applications are submitted for the Highgate area.
We are also involved in how the Community Infrastructure Levy (CIL) is spent in our neighbourhood.
Together with other organisations, we are working to make improvements to Highgate in these areas: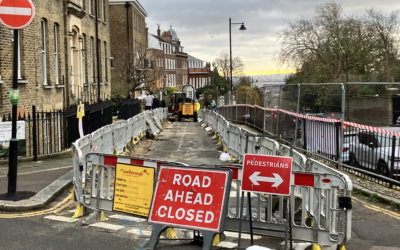 Long awaited structural repairs to the historic Bank retaining wall and the replacement of footpaths and railings, as well as resurfacing of the Bank itself, began on 20 November 2023. The works will continue until 20 April 2024 with a break from 22 December until...
The Forum is made up of people like you who care about making Highgate a better place to live and work. Come join us!