An interview with Stuart Cox, Participation Manager at Jacksons Lane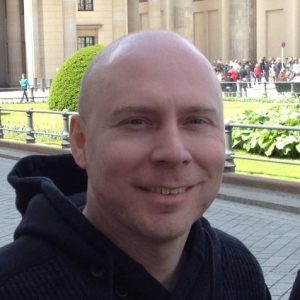 Stuart, Jacksons Lane offers such a broad range of events – can you give us a bit of an overview?
Yes indeed, we define ourselves as 'North London's Creative Space'. We produce and host three key types of events:
theatre and children's theatre: We run our own productions and host a broad variety of external performances, all in line with our rich history of innovative theatre work, including a wealth of experimental visual theatre and contemporary dance and circus.
classes: We organise and host loads of classes for young people and adults, from French Fencing to Street Dance, Pilates and Film & TV Acting.
arts participation projects: We are also heavily involved in the local community. As Participation Manager I am responsible for organising and running events to engage the local community. We're creating arts participation projects across the borough of Haringey, focusing on older people and young people. Our aim is to skill up young people by using the arts, and we're working closely with the over 55's to make them more engaged with the community and each other.
If we zoom in a bit on the arts participation projects: what has been your favourite event lately?
My recent favourite has definitely been the One Night Only event in Wood Green! With the help of students from the St Thomas More School and performance artist Kazuko Hohki we managed to pull off a great programme in the Matalan store in Wood Green, which once was the Frank Matcham Wood Green Empire theatre, which played host to some of the world's most incredible performers before it was demolished in the late 1960s. With 'One Night Only' we brought this venue back to life. All this happened just a few weeks ago – end of March this year.
So that's actually an initiative at the other end of the Haringey borough. Is that something you do regularly?
Absolutely – we're really having the whole of North London on our radar, specifically Tottenham and Wood Green. Just take our A Borough United initiative: We got loads of local people involved and created our own play in April last year, 'A Borough United', the first ever community play! We had a really diverse group of people from all over Haringey, and we are still going strong – the group has now been transformed into The Jumblers, a self-led drama group that continues to meet every Tuesday. A Borough United is a really great example of how arts can be a powerful tool to unite a borough like Haringey.
And what about the local work you're doing right here in Highgate, at your Archway Road premises?
Take our monthly Social Lunches for example: On the last Thursday of each month we're organising lunch for the over-55's. Being part of Jacksons Lane, we're of course making it much more than just a lunch; it's basically a performance with a meal. And we get all sorts of people involved – from actors and musicians to young people form Highgate School helping to serve the food, everyone gets involved.
Another great example is our Coffee & Computers series, a project initiated by locals and for locals: computer advice over a cup of coffee – all done by locals who come with their laptops and iPads and share their IT knowledge.
How do you see Jacksons Lane fit into the Archway Road and Highgate neighbourhood?
Jacksons Lane wouldn't be the same without the local community here. We receive great help from locals – be it private people funding us with donations or local groups like the Highgate Society sponsoring our monthly Social Lunches – it's great to have such strong support.
Equally when I speak to local shop owners I hear how much we contribute to the local environment. So overall I'd say we fit in perfectly well into the diverse community. And personally I really enjoy working with the variety of local neighbourhoods across the Borough of Haringey.
Some more photos of Jacksons Lane's great local work: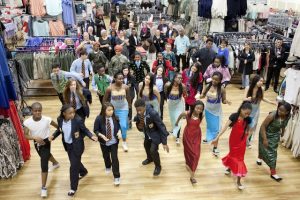 Photo 2: One Night Only Performance in Wood Green (Copyright: Jacksons Lane)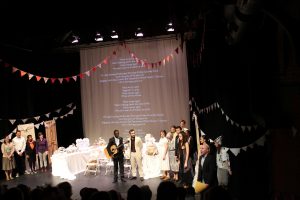 Photo 3: A Borough United – Performance in April 2013 (Copyright: Jacksons Lane)
Photo 4: Social Lunch (Copyright: Jacksons Lane)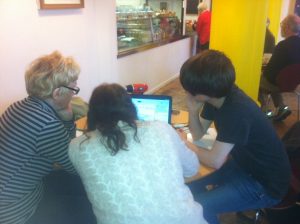 Photo 5: Coffee & Computers (Copyright: Jacksons Lane)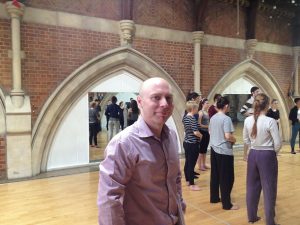 Photo 6: Stuart Cox, Participation Manager Jacksons Lane, showing us Studio 1, which can be rented for weddings and other large functions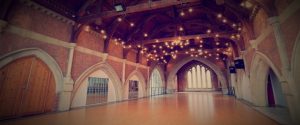 Photo 7: Studio 1 in all its glory (Copyright: Jacksons Lane)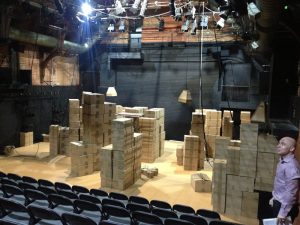 Photo 8: Main Theatre 
Find out more about Jacksons Lane on http://www.jacksonslane.org.uk
and follow their great local initiatives on facebook, twitter and tumbler:
www.facebook.com/JLYouthParticipation
www.twitter.com/aboroughunited
www.twitter.com/JL_youth
www.boroughunited.tumblr.com
www.onenightonlyheritage.tumblr.com

The interview was conducted by Christoph Schedl for the Highgate Neighborhood Forum. 
christoph.schedl@gmail.com
More infos on www.highgateneighbourhoodforum.org.uk