We are talking to neighbouring communities and the Councils about two new Hoppa Bus routes to link Highgate to local shopping centres, hospitals and schools. Tell us what you think about the proposed routes and get in touch if you would like to help with the campaign.
Suggested new Hoppa route westward: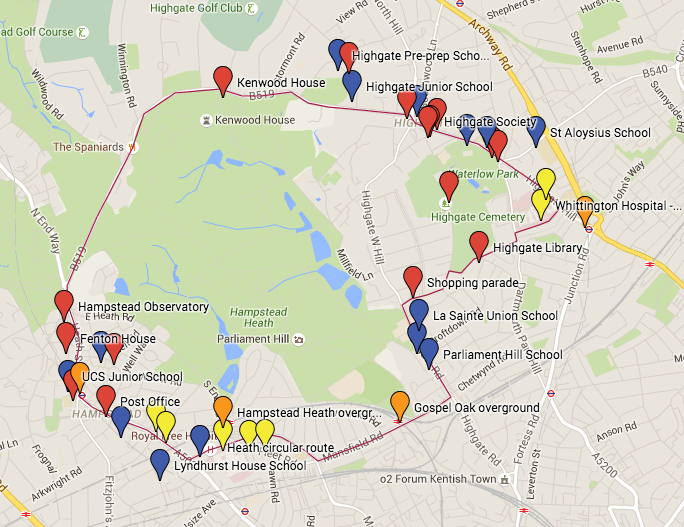 Suggested new Hoppa route eastward: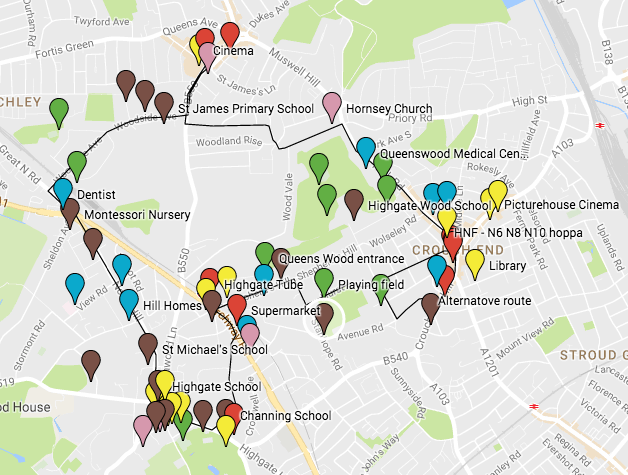 The Forum is made up of people like you who care about making Highgate a better place to live and work. Come join us!