Yesterday saw plenty of people looking confused at bus stops about the non-appearance of the 143. This is just to warn that the bus is scheduled to be re-routed along Archway Road rather than via the village for the rest of the week.
The deviation is caused by Thames Water works on North Hill.
The problem for bus users is that TfL has been uncharacteristically poor at notifying users about the change. There was nothing on their site yesterday and the various apps that people might use were giving false information. We will ask that they pay more attention to such notifications in future.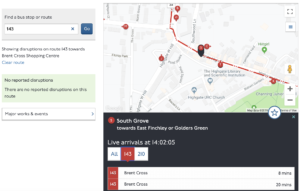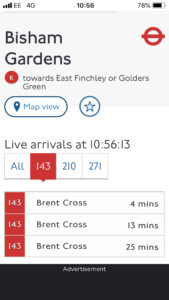 Mostly vehicles have read and acted on the diversion signs but some have not, leading to talbacks and damage to vehicles and road furniture.