Another forum blog explains the logic behind the TfL proposal to change the 271 terminus location, which is being consulted on until 13 March. Here we just wanted to share some images that demonstrate the problems that can arise near the turnaround and cause irritation.
The current location of the 271 terminus is an eyesore but it is also highly disruptive. Here are three examples.
1. Three buses at once. There are normally about a dozen buses on the route at any one time so it's unusual to have three in Highgate together. But it happens and, of course, it causes chaos. The third bus just pulls over by Strada/Cafe Rouge and blocks the road for all users.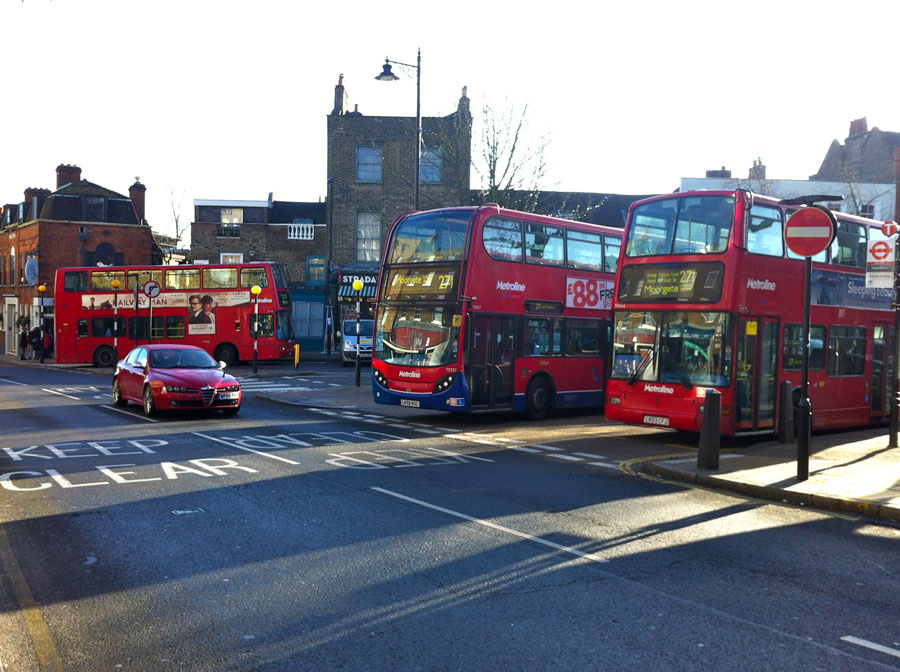 2. The breakdown. If there's an issue with a bus or driver, the next bus is just blocked. There is nowhere for it to go. Queues grow behind it and down the High Street.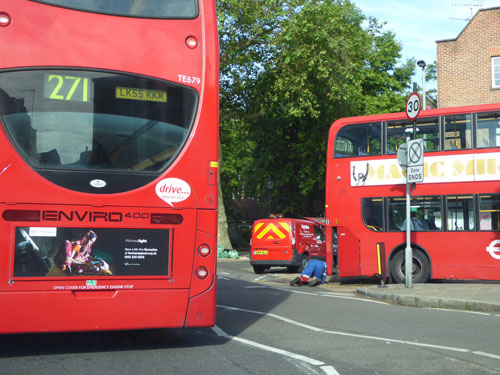 3. The dance. The buses are too large to swing into the space in one go, so they have to reverse in and out. This is dangerous to anyone crossing in front of or behind the bus and involves the bus pulling out into the High Street, stopping the traffic. If the driver has gone, for example to get lunch, the latest bus will just wait, blocking the road.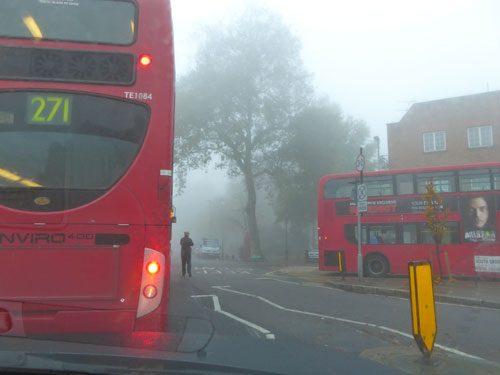 Hopefully the consultation will be welcomed and these problems will cease to exist.